A Brief History
The Junior Achievement Staff Alumni Network, a Pioneer Legacy, was founded in 1991 and was originally known as the JA Pioneers. Membership was open to professionals who were Chief Staff Officers with more than ten years of experience who had retired from JA.

The original mission was to provide opportunities for fellowship for members, support JA retirees, mentor current JA professionals, support JA USA, JA Worldwide, and local areas when requested, and ensure the preservation of the history of JA.
Several research projects between 2018 and 2020 were conducted to learn how the organization was perceived by non-members, what focus areas members were most interested in, and whether we should consider a new name. This was the impetus to change the name to the JA Staff Alumni Network, a Pioneer Legacy. This new name reflects the job and age diversity of our members while honoring our past.
The current mission of the JA Staff Alumni Network (JASAN) is to provide a network for staff alumni and to further the mission of JA USA.
Key Initiatives
Providing a Network for Staff Alumni
Membership is open to anyone who worked at JA for five or more years. There are no dues required to be a member. The organization is 100% supported by an annual fund drive, with an operating budget of less than $25,000.
Members have gathered every year at the annual JASAN meeting during the JA USA National Leadership Conference. Recently we have added online opportunities to gather and catch up. Communications include newsletters, this website, a Facebook page, and a LinkedIn profile.
An Executive Committee consisting of various committee chairs and two at-large members conduct the strategic work of the organization. All members are welcome to serve on one of several committees.
---
Preserve JA History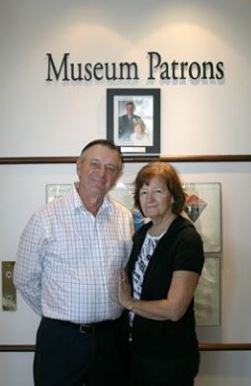 In 1999, the Pioneers Archival Committee was formed and $350,000 was raised to establish the JA Archives and Museum. This fund drive was significantly helped by a $100,000 gift from Jim and Pat Hemak and a $50,000 Lilly Endowment grant coordinated by Pam Hicks (spouse of the late Dave Hicks).
The Junior Achievement Archives were established in 2002 with the signing of a Gift of Deed with Indiana University/Purdue University in Indianapolis where the records are cataloged and retained. A new Deed of Gift was signed in 2014. The Archive can be accessed by anyone. The archive holds one copy of each of the records and photographs pertaining to JA USA. Records for local areas remain in those areas.
In 2002, an oral history project began to capture the reflections of some of JA's most distinguished professionals and board members. JASAN is adding a list of those who need to be interviewed in the future.
---
Support Junior Achievement
JASAN believes it is critical to support the organization that gave us all a great career.  Memoranda of Understanding were signed with JA USA in 2013, 2016, and 2018. These codify the role and purpose of JASAN and outline the support that each could expect from the other.  Early funding support was provided by JA USA.  As the years passed, and the membership grew, an agreement with JA USA was reached that enabled JASAN to become self-sufficient through their own fundraising. Additionally, in 2018, a separate MOU was signed to clarify the roles and commitments to the preservation of the history of Junior Achievement.
JASAN supports Junior Achievement at both the local and national levels.
---
Awards and Scholarships
Investing in the Development of JA Staff
Following the death of former CEO Karl Flemke in 1994, $10,000 was raised to establish the Karl Flemke memorial fund and to fund the Flemke Award. This award is given to a JA CEO who has served in that position for less than four years.
Each year JASAN also funds a varying number of scholarships for deserving staff at all levels to attend the JA USA National Leadership Conference.
In 2020-21, under the leadership of Marty Lee, Chair of the Fund Development Committee, and past JASAN Chair, the JA Staff Alumni Network undertook an ambitious campaign to raise $50,000 to support JA Area Staff to attend the next NLC after COVID lockdowns were lifted. Through the generous contributions of 117 JASAN members and a significant donation of $20,000 from the Achievement Foundation, $175,000 was raised.
The first 75 beneficiaries of these scholarships attended the 2022 NLC held in Fort Worth, Texas with the support of a $1,000 scholarship each from this campaign.
Investing in the Future of JA Students
The Jim Sweeney Scholarship is given to an outstanding high school student in the JA Company Program.
Investing in JA USA
JASAN has conducted two different campaigns to specifically support JA USA.
In 2019 we supported the Centennial Celebration by sponsoring the Centennial luncheon and hosting a Centennial Celebration party. We also worked jointly with JA USA to develop "JA Alumni Connect", a robust, web-based, and social media campaign to identify and reconnect with former program participants. More than 2,000 JA program alumni were identified through the efforts of JASAN.
In 2020-21 we conducted the "Support Our Successors" campaign, resulting in $175,00 to support JA Staff at all levels attending the JA USA National Leadership Conference. 75 scholarships were awarded in 2022, 50 in 2023, and a final 50 will be awarded in 2024.
Recognizing Former Colleagues
The JA Professional Staff Hall of Fame was created to honor and recognize former JA staff professionals whose long-term dedication, commitment, and exceptional accomplishments made a significant impact on the organization and created a foundation for the current organization. Individuals are role models and set standards that staff should aspire to.
Originally developed in 1983, a total of 19 JA professionals have been inducted. After a 10-year absence, the JA Staff Alumni Network was asked to oversee and sponsor this award. Beginning in 2023, former JA professionals at all levels in the organization will be eligible for induction based on a specific set of criteria.